Next week is the final page for chapter 1! Finally! This chapter in itself has been through a phat journey of revisions and complete scrapping and redoing, and I can say now that I am satisfied. More next week
I might do a little character Q&A for an interlude as I prep up next chapter. Feel free to ask your questions below in the comments!
Also: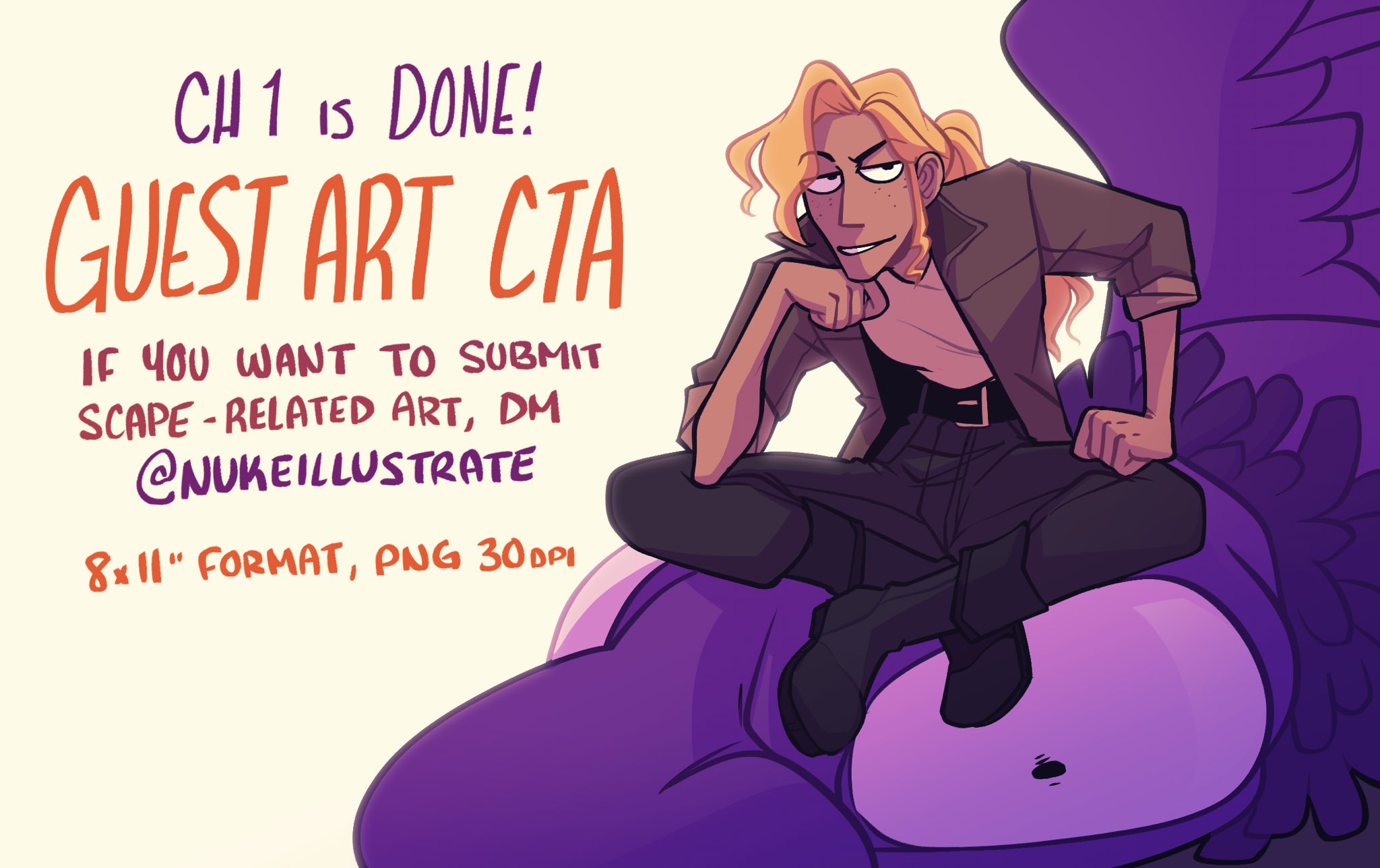 I'll take any guest art submissions (8.5"x11" 300dpi) until January 1st. Nothing fancy, it's a bit of a short turnaround! No obligations either, I just want to celebrate finally getting over this hurdle of a chapter.
Thanks for stickin' with me through this! Believe it or not, this chapter really was just....setup. The real fun begins soon :3c